FIRST ON FOX: On Jan. 20, kicked out a dozen Catholic high school students and their chaperons for wearing beanies inscribed with pro-life messages. Now congressional Republicans are demanding answers.
Representative Chip Roy, R-Texas, has penned a letter along with over two dozen Republicans including Rep. Dan Crenshaw, R-Texas, Rep. Marjorie Taylor Greene, R-Ga., demanding answers from the Smithsonian. Senators Tim Scott, R-S.C., and Lindsey Graham, R-S.C. led the effort in the Senate.
"Does the Smithsonian have any policy from being expressed in its buildings or any policy deeming it a 'neutral zone," the letter reads. "What efforts have you taken to ensure that the First Amendment rights of all Americans are respected at the Air and Space Museum and an incident like this never occurs again under your leadership?"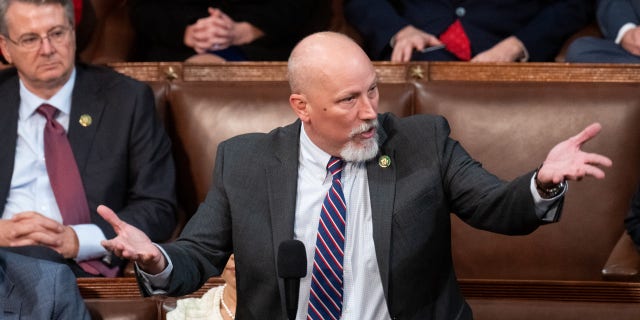 "On January 20, 2023, thousands of Americans from across the country traveled to Washington, D.C. to participate in the March for Life. For many participants the occasion was inviting, warm, and educational," The letter reads. "Unfortunately, the same cannot be said for a group of . Following the march, students were allegedly harassed by Smithsonian Institute employees at the Air and Space Museum for their pro-life and human rights affirming apparel and were expelled from the building."
The incident has caused an with some calling for the offending employees to be fired and the Smithsonian sued. "This is a DISGRACE. People need to be fired," Rep. Ronny Jackson, R-Texas, tweeted. "This should've NEVER happened."
One of the officers who asked the students to remove their headgear stated that it was on the grounds of the pro-life hats "not promoting equality." One of the students pointed out another patron of the museum wearing a pride mask and asked why they were allowed to wear politically expressive apparel. The students eventually left after the exchange with the officer telling them they "don't need to wear their hats to leave the building."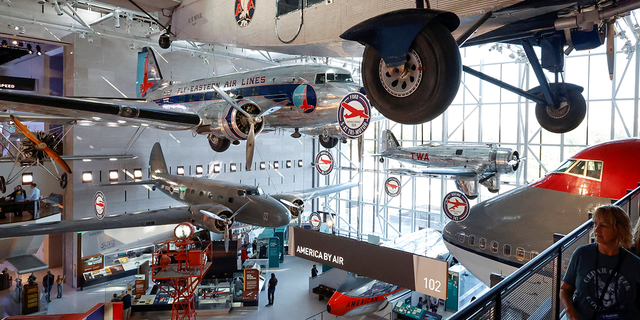 "Asking visitors to remove hats and clothing is not in keeping with our policy or protocols. We provided immediate training to prevent a re-occurrence of this kind of incident, and have determined steps to ensure this does not happen again," said Alison Wood, the museum's deputy director of communications.
Lawsuits are expected to be filed on behalf of the students. The Smithsonian is a federal entity that receives more than $1 billion in federal funds each year.